By Jef UK
AM/UK Live From Another Dimension is Jef UK (vox), Dr. Cola (guitar), Johnny Flagday (bass), Von Boiko (keys), and JTR3 (drums).  Produced by Von Boiko.  Cover art by Dr. Cola.
Sons of Ba'al, Daffy's in the Hizzy (AM/UK LIVE)
[ 7:01 ]
Play Now
|
Play in Popup
|
Download
Recorded live at The Orbis Tertius Arena in Uqbar, Tlön , 11/11/11.
"Sons of Ba'al" written by Jef UK and Paul A-Hole; "Daffy's in the Hizzy," freestyled by Dr. Cola and Johnny Flagday.
All songs, images*, and performances copyright Americans UK, 2011
Download Part 1 here.
Download Part 2 here.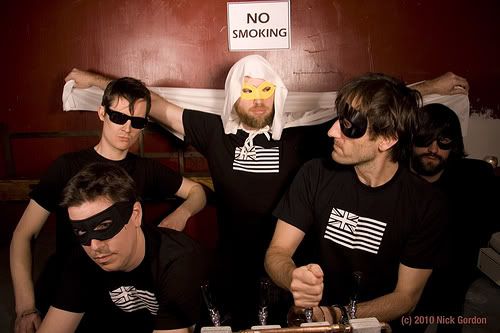 *Photo by Nick Gordon